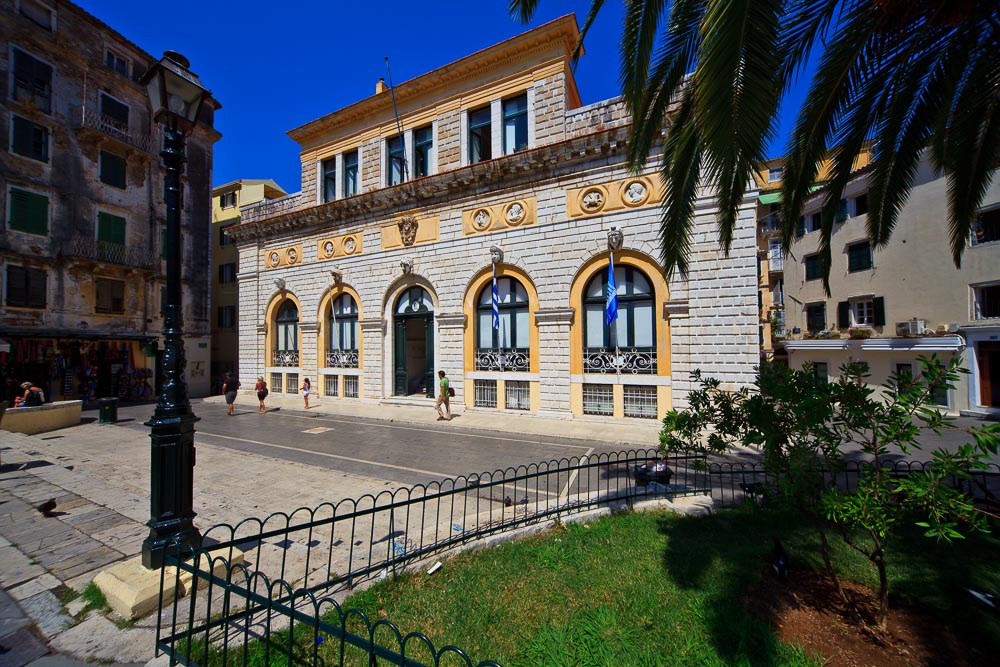 ©
2016 All CopyRights Reserved
---
The heart and prize of the island, also known as Kastropolis, (City of castles) because of the two Venetian fortresses which have been protecting the city the last 500 years or so, became a UNESCO World Heritage site since 2007. This tiny city has a rich and varied history, dating back at least to the 8th century BC, who's significance becomes apparent when one realizes that this is the entrance to the Adriatic sea, a fact which remains evident until today, with cruise ships full of tourist on their way to Venice instead of invaders with their war ships.

No one can escape the charm of its old buildings, narrow streets, churches, palaces, monuments and gardens of Spianada square, the largest in the Balkans. Its unthinkable not to stop for a coffee at Liston, whose now famous arches were once reserved only for the aristocracy, or take a dip in the blue waters of "Alecos Baths" once frequented by the king of Greece and his friends.

If you are visiting the island by boat, by far the best way to be traveling through the Ionian islands, bay of Garitsa offers great anchorage, with a stunning view of the city and the chance to rub anchor chains with the very, very rich and famous.


Delve a little deeper, wonder away from the popular streets and you will soon realize how well modern day life co-exists with such an exotic past. Whatever this small town lacks due to its limited size, it more than makes up for in character, charm and sheer beauty.

It may not look like much on a map, but this small town packs a lot worth seeing. For the passing visitor with limited time, the Old City is a must. If you are on any kind of tour this is probably on the A list. Another part of town which hold great interest is the Kanoni peninsula, most famous Pontikonissi ( the mouse island ), Vlacherna monastery, Palace of Mon Repo to mention a few highlight.

Garitsa Bay is well know'n and cherished by all the sailors who enjoy safe anchorage with a great view, proximity to town all for free, in return their boats entertain the thousands who stroll its ancient walkway in the cool of the evening.

During the summer months the town never sleeps, from its coastline to the narrow backstreets of the ancient city there is always something happening.




This site is in no way affiliated with or endorsed by specified business. It exists as a compendium of supporting information intended for informational purposes only. If you want to buy this website, please don't hesitate to contact us via e-mail: domain (dot) sales (dot) org @ gmail (dot) com or you can find and buy it on Afternic domain auctions.