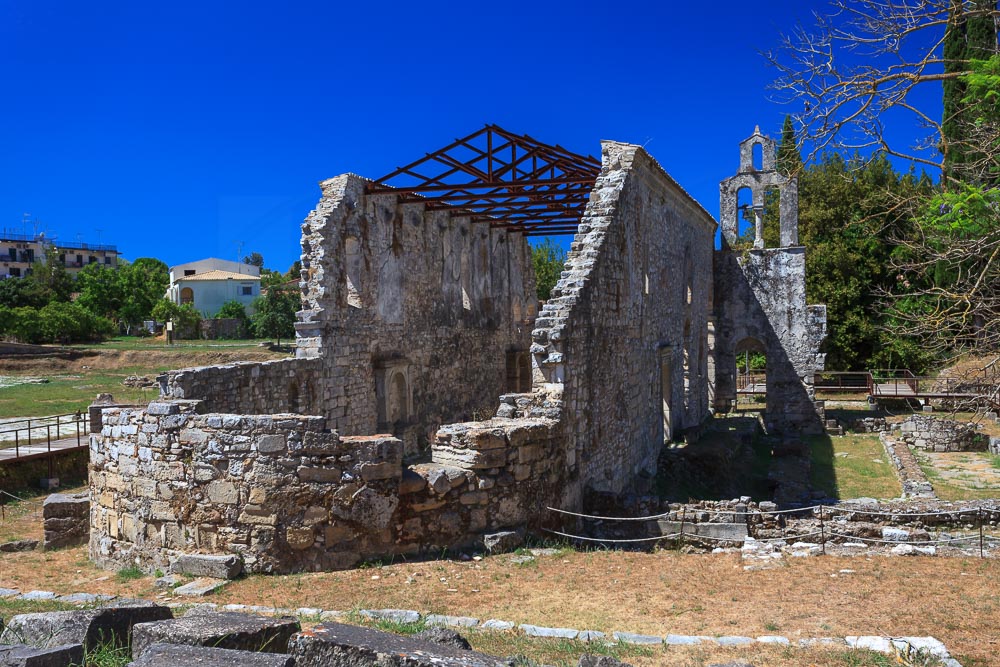 ©
2016 All CopyRights Reserved
---



Corfu has an unusually long and colorful history for an island so small. Evidence of inhabitancy dates back to 1300 BC by the Phaecians, the two most significant reasons being its fertility and geographical location. The islands plentiful supply of food and water combined with mild weather made it an easy place to prosper. Located between mainland Greece and Italy it was right in the middle of two major civilizations and unfortunately the best stopping point for all ships and invaders.

This made Corfu the location of endless battles right up to the Second World War. What survived until today is mostly from the 16th century onwards, mostly of Venetian origin, with some French and British influences, precious little from its 3000 year old history, but sufficient to take us back in time, even if it s just for a day or two.
Corfu has been inhabited for more than 3000 years.

There are numerous churches surviving from the Byzantine era.

The island has seven fortresses mostly Venetian.

It has never been occupied by the Ottomans.

From 1386 to 1797 Corfu was ruled and the city inhabited by the nobility of Venice.

It is home to the first University and theater of Greece.